Backer Artwork!!!
Did we mention we have the best backers in the world? Well, in case you were skeptical, here's the proof. Backer of the project and cartoonist Jasmine Pinales had such a good time watching her digital download that she drew this picture of Richard Scarry from a scene in the movie. Check out more of her artwork on her website.
Diani & Devine at APE
Etta and Gabe were at APE (Alternative Press Expo) this weekend selling their book ADVENTURES OF HUCKLEBERRY FINN [ROBOTIC EDITION] and promoting THE SELLING.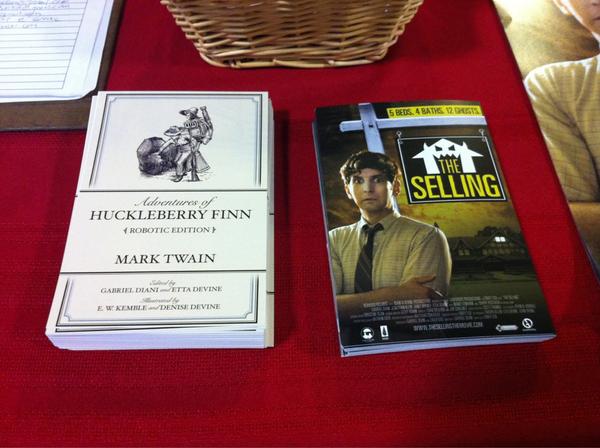 They talked with a lot of great people including some Kickstarter backers and folks who had seen the trailer on iTunes!
Here's an interview they did with THE GEEK SPEAK SHOW

Press 
Dread Central covered our digital release, Gabe did an interview with the good folks at Disturbing Films, and Vudu is offering the movie at a discounted price for Halloween. Even if you already have a digital download of the film it is worth clicking on the link to see Loretta Devine and a guy who is not Jonathan Klein being misattributed to the film.